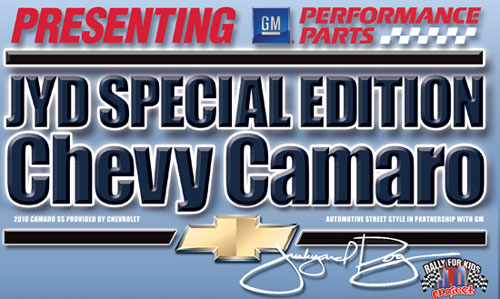 All photos by Marty Frierson. Jerome "Junkyard Dog" Williams unveils his JYD Edition Camaro with FOX 5's John Huck on April 25th, 2010.

JYD Edition Camaro Launch Video

The People That Made It Possible
JYD would like to thank the people involved in making the JYD Camaro the amazing piece of machinary it is!

Fidanza

Autobahn Excellence

Borla Exhaust

Kustom Shop

Vehicle Specs and Upgrades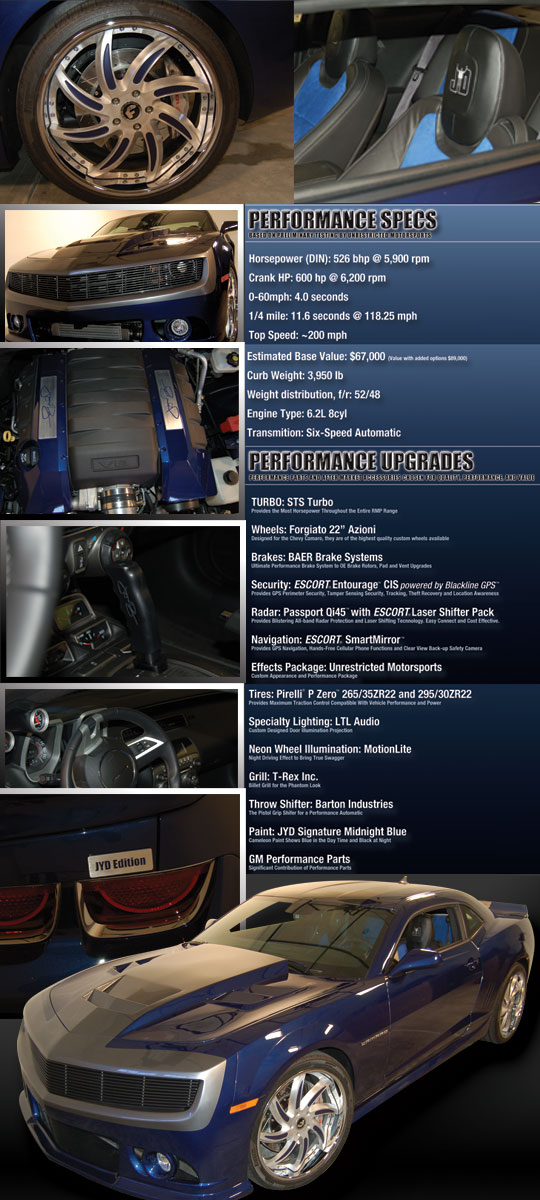 Pricing
Basically (3) Packages of the JYD Series Camaro can be ordered:
Signature Series

Cat Back Exhaust, GM Gas Cap,Body Kit, Hammerhead Paint, 20" Reventon wheels, T-Rex Grille, Barton Shifter & signature headrest---- Cost: $15,571

Performance Series

includes: Same as Above, STS Twin Turbos, Door Projectors, Blacklines Entourage CIS & Escort Passport Qi45------ Cost: $27,881

Sport Series includes: Same as above, Baer brakes, 22" Forgiato AZIONI wheels--- Cost: $40,931
Other Components include: MotionLite, Escort Smart Mirror Navigation, Suede Seats & Custom Logo